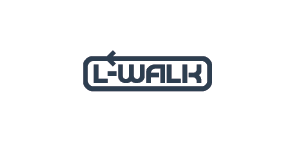 Company Information
Hi, Nice to meet you, We are Lead-Walk!

Lead-Walk has a centralized user service mobile platform, and is servicing AR manual as well as connecting A/S center between users and providers through mobile.

We are using variety of Technologies including AR, AI, RPA and Big data.

We believe that the technical synergy in various fields is a crucial power in the near future such as VR x AI, Big data x RPA and so forth. Solving problem and thinking together would be the best part of Lead-walk's paths to users.

Have fun with Technologies in Lead-Walk!
Product Information
Get eyes is a "One - stop customer support platform".

It has main functions as below.

(1)AR manual : Mobile user manual base in AR
(2) Untact product management system : Repair service hub for all around globe
Promotion Materials
1. Company Profile (Kor)